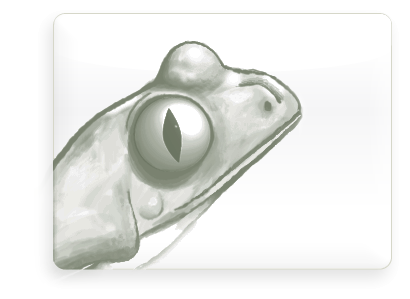 how we do it
In-house, Insource or Outsource
We produce with an assortment of in-house, local, regional, national and international Web developers, designers, programmers and writers.
Many projects and campaigns are fully developed in-house on a relatively low budget. However, when needed, we call upon a trusted network of artists and engineers.
Why limit yourself to one small pool of talent?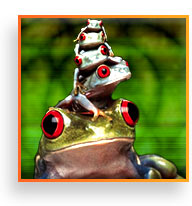 There are many competent one-stop Web firms out there, but there is an entire world of talented artists and brilliant engineers.
High-grade Web production requires the right people for the project. Your digital investments shouldn't be restricted to one idea, one programming language or one aesthetic style.
Our methods give you limitless options.
In a digital world, it takes all kinds
We are equally adept at working with nerdy programmers, eccentric writers, moody artists and buttoned-up marketing guys in suits. We even work well with the cool programmers, normal writers, stable artists and the exciting marketing guys (and gals) who hate suits.
Whatever you need and whomever it takes... from Wichita to Overland Park to New York to London to Mumbai. We'll put them to work for you and help you manage the project professionally.
Fiduciary Duty
We work for our clients, nobody else. Our relationship to 3rd party developers is professional and transparent. We clearly identify ourselves (to them) as representing your interests. We have not, do not and will not get a cut, kick-back, wink or nod from our developers. We'll disclose all 3rd party dealings and relationships up front.
When we recommend someone for your project, that recommendation is objective and based on quality, value and your bottom line, not ours.
Every Project is Unique
You won't find any cookie cutters in our kitchen. Every project must reveal its unique flavor, color, context and tone.
Our job is to facilitate your vision, refine it if need be, and help you to differentiate fad, fashion, trend and paradigm shift. Together, we will hit that sweet spot between cutting-edge and practical.
Plain Language
Forget about goofy processes and unnecessary jargon. It's a waste of time. We won't have it.
We are easy to fire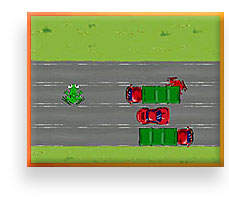 Important passwords, contacts and source code are your property! We fully document and disclose our client's Web information. Should you no longer require our services — or should the Furyfrog get squashed by a truck — you won't miss a beat. As a Furyfrog client, you'll have everything you need to access and control your digital properties.
Leveraging the Web, in your favor
Whether you need an enterprise Web application, a quick micro-site, project management, staffing or simple consultation, Furyfrog will hook you up!