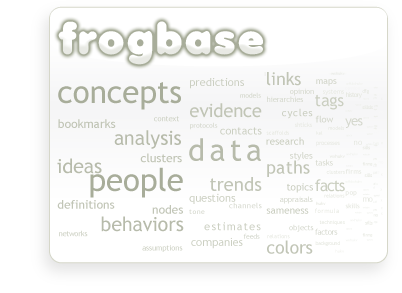 What is Frogbase?
A Tool for Making Smart Decisions
Furyfrog hunts down the latest Web trends and scrutinizes the underlying technologies. We identify the the major players and solicit their opinions. We then catalog the top freelancers, developers, SEOs, marketing firms, design studios, and writer's desks in Wichita KS, Kansas City MO, around the USA and around the world.
Our industry coverage is loosely modeled on profiling and rating systems used by investment analysts. We take the concept and morph it in to a tool that paints an objective picture of the ever-changing Webscape. This coverage equips our clients with sure choices, honest opinion, sound recomendations and the finest product a budget will allow.
Fury in the Frogbase
Frogbase is our internal coverage application. It is part database, part rolodex, part rating system, part search engine, part aggregator, part wiki and part social network. This inventive gizmo helps us organize important contacts, resources, concepts, and trends.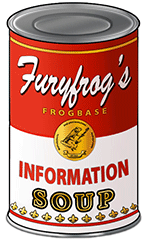 Frogbase's structure and mechanics sound contradictory on the surface. It is both flexible and rigid, simple yet intricate, subjective and objective, cryptic and straightforward. It catalogs dissimilar information in the same ways, while storing related types of information in different ways. This yields an information soup which frames important information that we can interpret, place in proper context and convey to our clients.
Frogbase Coverage Areas